Short-Term Stay for Students from Abroad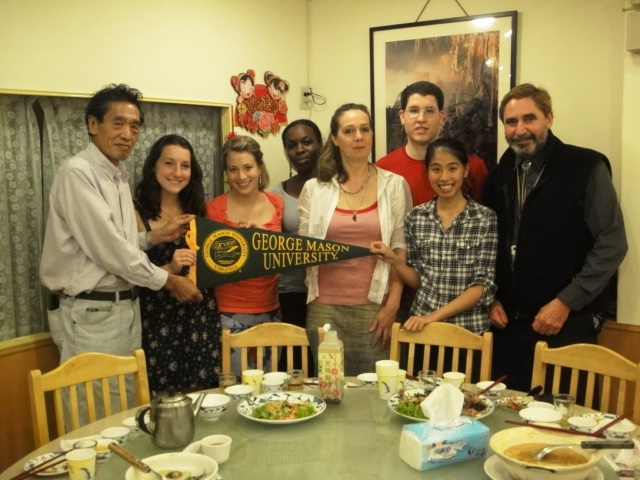 The Center for Asia-Pacific Economic Cooperation (CAPEC) has been in cooperation with the Cultural Division (now Education Division) of the Taipei Economic and Cultural Representation Office in Washington D.C. (TECRO) to build a lasting relationship between Taiwan and George Mason University (GMU) for more than ten years. With resources supported by the Ministry of Education in Taiwan, CAPEC has developed courses focused on Taiwan, established working relationships with Taiwanese academia, created meaningful student exchanges and facilitated faculty collaborations.
To enlarge the program, prof. John N. Paden and prof. Yuen Chou Liu, co-directors of CAPEC visited NTNU in 2011 for further collaboration, and ITSC started hosting Taiwan Studies Program recipients from GMU for short-term research stay from 2011-2014 in hopes of establishing a long-term relationship between GMU and NTNU.
2014

Sarah Williams │ The Effects of Cram School Culture on Student's Long-Term English Fluency

2013

Sarah Parshall │ An Analysis of the Techniques and Philosophy of Shi He Quan Kung Fu and Its Relationship to Effective Negotiation and Mediation Strategies
Triana Rish │ Multiculturalism and Identity Issues in Contemporary Taiwanese Art
Olivia Meader │ Film: Identity and Culture in Taiwan
Anna Zhang │ The Fashion Industry and Culture in Taiwan: Creation of Identity in Taiwanese Youth

2012

Andrea C. Yeash │ An Intercultural Analysis of Tourism in Taiwan
Thu Ngo │ Folk Beliefs of Taiwan
Stephanie Skees │ Cultural Aspects of Elder Care in Taiwan
Eleanne J. M. Brooks │ Material Arts of Taiwan – A Focus on Ceramic Ware

2011

Amy Valerie Yu │ Drinking Cultures and Health Issues among Taiwanese Aborigines
Jia Zheng │ The Growing Business of Modern and Street Dance in Taiwan
Michael J. Bors │ The Influence of Confucianism on Modern Taiwanese Culture
Ram Das Khalsa │ How Mengjia Longshan Temple (艋舺龍山寺) Serves as a Hub for Social and Religious Interaction in Taipei
NTNU Students Conducting Research Abroad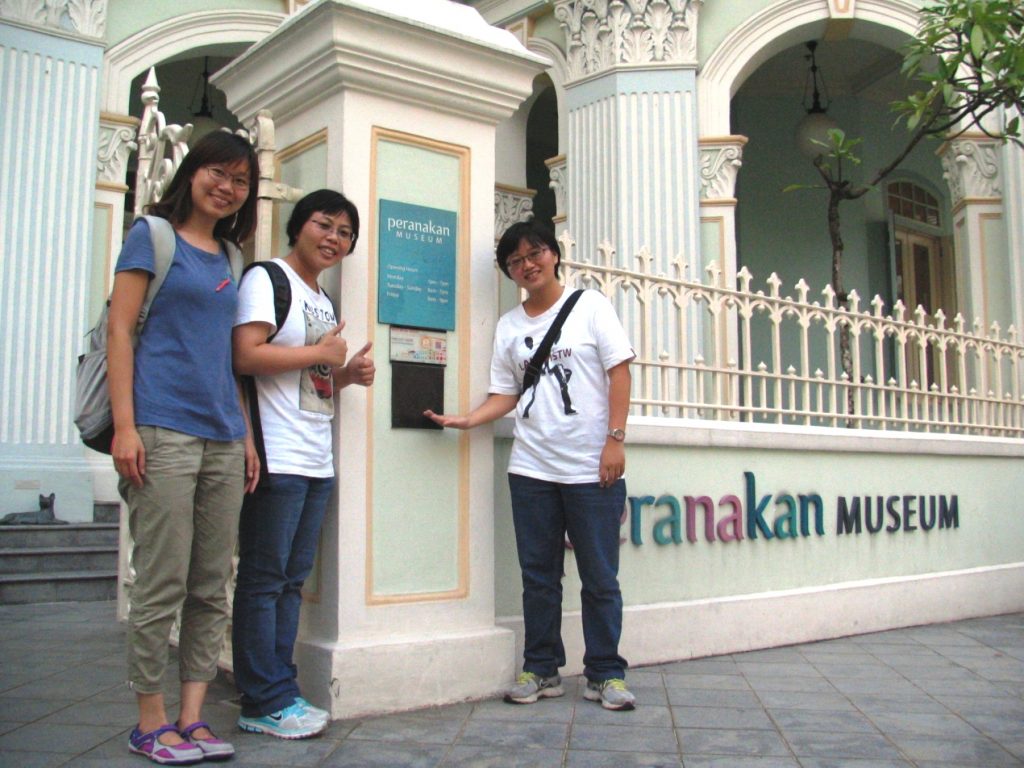 The Center supports NTNU students conducting researches abroad by applying for internships, scholarships or other funding.
2014

Ann Heylen (Director of ITSC),  簡宏逸, 市川春樹 (Doctoral Students), 曾弋軒 (Master Student)
The 9th International Conference on Korean Language, Literature, and Culture: The Dilemma of Colonial Language Reform Movements in East Asia
Yonsei University, Republic of Korea
2012 A

Ann Heylen (Director of ITSC), 蔡惠名, 陳慕真 & 王桂蘭 (Doctoral Students)
The Chinese Overseas Language and Culture in Malacca, Past and Present
University Sains Malaysia in Malaysia
2012 B

蔡惠名, 陳慕真 & 王桂蘭 (Doctoral Students)
東南亞華人移民文獻史專業實習計畫—以新加坡為例
Nanyang Technological University, Singapore
2011

蔡惠名 & 王桂蘭 (Doctoral Students)
東南亞華人移民文獻史專業研習計劃
University Sains Malaysia in Malaysia & Grace Christian College in the Philippines

2010

劉承賢 (Master Student)
Focus Operation and Question Forming in Taiwan Southern Min and Mandarin Syntax
Centre for Linguistics, Leiden University in the Netherlands
Experimental Course for Foreigners Learning Taiwanese Language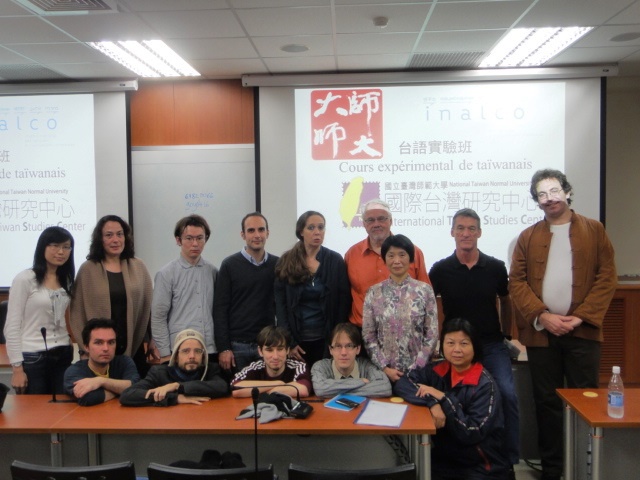 2012.10.18-12.13
本台語實驗課程由本中心及法國國立東方語言暨文化學院(Institute National des Langues et Civilisations Orientales, INALCO)Yoann Goudin 合作辦理,招收已具備嫻熟漢語能力之外籍學生學習台語。課程目標在於使外籍學生在最短時間內學會台語會話,和台灣人溝通,同時透過台語的學習更加了解台灣文化。在教學法及教學原理上,本課程以多語主義典範為基礎 ,強調兩個鄰近語言之間的相互理解,亦即特別著重「中介語」 (interlanguages),利用學習者之前的漢語學習經驗來學習台語,同時透過「腔 調」、語碼轉換、語碼改變、語意轉介等技巧,來規劃學習者的語言進步進程 ,以便在最短時間內理解口語並學習語彙。此理論架構曾在拉丁語系、日耳曼語系、斯拉夫語系等語言間實驗,常被稱為「外國語教學的哥白尼革命」。